Name: Boa Kwon, Boa Kwan, 宝儿
Profession: Singer
Country: Korea
Birthday: November 5, 1986
Height: 160cm
Weight: 42kg
Hobbies: Watching movies, listening to music loud and singing kareoke.
BoA (권보아 Kwon Boa, born in November 5, 1986) is a Korean pop music singer. She has released albums in both South Korea and Japan, and her Korean record company, SM Entertainment, is positioning her as a cross-cultural star in Asia. She has released nine full-length albums, three mini-albums, two compilation albums, two remix albums, and over thirty singles in South Korea and Japan. Her albums have also been released as "overseas versions" throughout Asia and her total record sales are quickly approaching the ten million mark. BoA's first language is Korean, but she also speaks fluent Japanese and conversational English, and has performed versions of her songs in Mandarin Chinese. She has also composed and written the lyrics for several of her songs.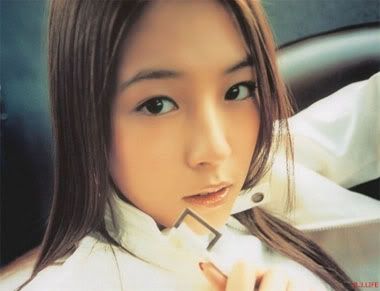 BoA broke records in both Korea and Japan with her smash hits, including "No. 1," "Valenti," and "Listen to My Heart". She has made strides in music and acting with chart-breaking albums released in both Japanese and Korean (BoA accounts for over 75% of musical exports from Korea), as well as being a cover model for major companies such as Shiseido, Honda, KDDI: Au, Calpis, and recently the Japanese division of Gap and the Taiwanese division of Levi Jeans. BoA has also become a cross-cultural icon, bridging historical tensions between the nations of Korea and Japan.
BoA was awarded "Most Influential Asian Artist" and "Favorite Artist Korea" Prizes at MTV Asia Awards held in Singapore on February, 2004. Her songs are now popular even in Taiwan, China and some Southeast Asian countries.
She has appeared on numerous magazine covers and some commercials, including KOSE, MISSHA, Lipton, Ting, Pantech & Curitel, Elite, Lotte, Maybelline, and Wired XYZ.
BoA also appeared in the Korean Music Festival held in the Sydney Opera House on June 21, 2004 and in the Volvo "Hallyu" Concert in Universal City, California (outside of Los Angeles) on June 11, 2005. Most recently, she performed before world leaders at the 2005 APEC conference in Busan, South Korea.