Name: Tata Young
Full Name: Amita Marie Young
Nickname: Tata
Thai: อมิตา มารี ยัง
Birthday: December 14, 1980
Born at: Bangkok, Thailand
Height: 172cm
Profession: Solo artist, actress, model, artist management
Tata Young (born Amita Marie Young, Thai: อมิตา มารี ยัง, December 14, 1980 in Thailand) is a Thai American pop and dance music singer, model and actress. A Thai superstar at age 15, she has gone on to international success with the release of her first English-language album I Believe in 2004. She remains an extremely popular performer in Thailand, receiving numerous honors and is a perennial "favorite" pick by magazines and music-video channels.
Tata Young is the only recognized daughter of American father Tim Young and a Thai mother. She started singing and dancing at an early age. At age 11, Tata beat 5,300 other children to be crowned winner of the international division of the nationwide Thailand Junior Singing Contest with her performance of One Night Only. Among the prizes she won was a keyboard, which was presented to her school, the Bangkok Patana School.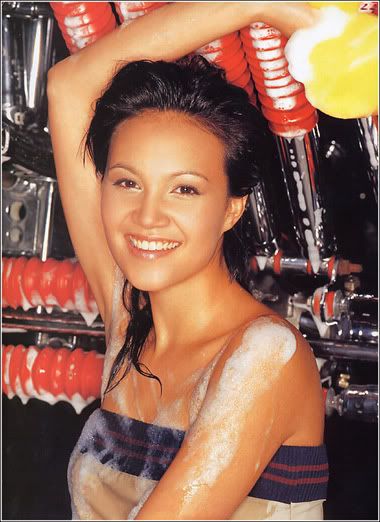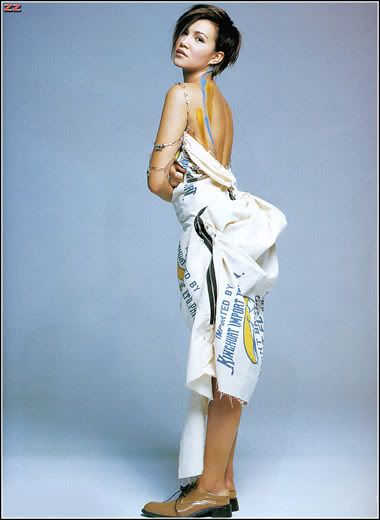 The victory earned her a contract with Yamaha Music, which groomed her for entry into the entertainment business. In 1994, the 14-year-old caught the eye of A&R executives from GMM Grammy, Thailand 's biggest entertainment conglomerate, who offered her a recording contract.
She soon released her debut Thai-language album Amita Tata Young which shot to the top of the charts and sold more than 1 million copies in less than five months. At the age of 15, Tata became the biggest pop sensation in Thailand.
Her reputation was solidified when sales of her follow-up album Tata 1,000,000 Copies Celebration, which included the hit single Chan Rak Thur (I Love You), hit the 1 million sales mark as well.
For her first year in the business, she collected a string of awards and accolades, included "Entertainer of the Year" by the Bangkok Press, as well as "Best Recording Artist for 1995″, an award for "Music Video of the Year", awards for #1 and #2 "Single of the Year", and "Album of the Year" for Amita Tata Young at the Radio Vote Awards in Thailand.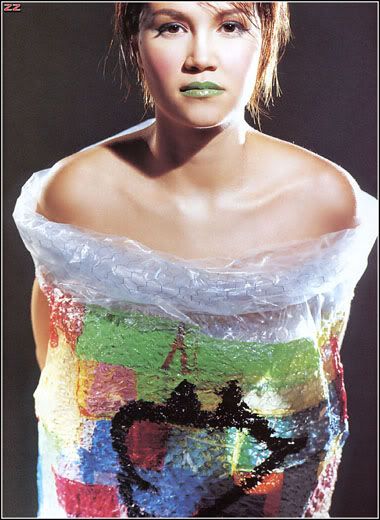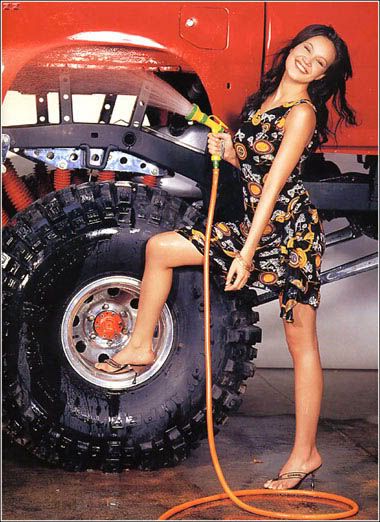 International stardom: 1996-1997
Tata's Eurasian background helped her cross over from the Thai music charts to perform abroad.
She was chosen to represent Thailand for the Australian television program World Telly Broadcast, which was broadcast in February 1996. The program was seen by audiences in Australia and throughout Southeast Asia .
In April 1996, Tata held her "Tata Live in Hollywood Concert" at the Hollywood Palladium. It was a rare event for an Asian singer to be performing in front of an American audience. Nevertheless, the concert received outstanding reviews.
She was selected by the Chinese government to represent Thailand at a concert held on July 5, 1997 to mark the Hong Kong handover. She performed alongside such international acts such as Wet Wet Wet, Michael Learns to Rock, Lisa Stansfield, All 4 One and Brand New Heavies.
Also in 1997, Tata became the first entertainer in 14 years to receive the coveted "Golden Pikkanes God Award" presented by the Musical Artist Association of Thailand under the patronage of His Majesty the King.
She formed the Tata Young Fan Club in 1997 under the auspices of her company, Tata Entertainment, to gather support from her fans to provide assistance to the Thai children's charity, the Human Development Foundation.
She was also signed by the Los Angeles-based agency, McGhee Entertainment, which has managed such artists as Bon Jovi, Liz Phair and Diana Ross.
More at
Wikipedia
Also visit the official website of
Tata Young
Trivia:
Is one of the very few singers from Thai to have released all-English album. Her first all-English album is "I Believe".
She loves lime fruit compared to lemon as she says there are more lime in Thailand compared to lemon.
She loves dressing up as it makes her feel good.
She loves romantic movies.
Her favorite month is December as it is her birthday month and it's Christmas month.
She prefers the summer season compared to winter.
She rather drive a car than letting someone else drives as she thinks of it as a form of escape.
She has 18 dogs.
She rather go for love rather than money.
She hates beer therefore she only drinks wine especially white wine as it won't hurt her voice.
Prefers a romantic dinner to breakfast.
She likes pop music better to rock music.