Name: Selina Ren Jia Xuan
Profession: Singer, GirlBand - SHE
Country: Taiwan
Zodiac: Scorpio
City: Taipei
Height: 163 cm
Weight: 45 kg
Blood Type: A
Extra Info:
Family Members: Dad, Mom, Younger Sister
Fav. Singer: Coco Lee, Zhang Hui Mei (A-Mei), Kit Chan
Fav. Accessories : Anything to do with Hello Melody
Fav. Colour: Pink
Fav. Food: Baby Food, Seaweed
Fav. Animal: Rabbit, Dogs
Most Hated Animal: Big Dogs
What she wants to do most: Go Japan for a shopping spree
Hobbies: Shopping, Singing
Pets: Pinky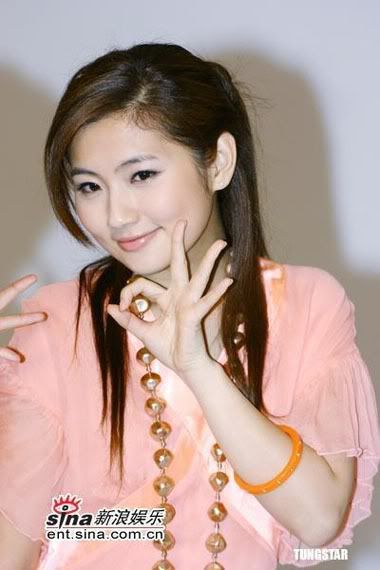 Biography:
Selina Ren (Chinese: 任家萱; pinyin: Rèn Jiāxuān; born October 31, 1981 in Taipei, Taiwan) is a member of the Taiwanese girl-band S.H.E, one of the most popular C-pop groups in Asia.
On August 8, 2000, HIM International Music held a 'Universal 2000 Talent and Beauty Girl Contest' in search for new artists to be signed under their label. Her younger sister really wanted to join but was too young. Instead, Selina joined the contest in her place. The contest had about 1000 contestants and after many tiring rounds of competing, seven contestants were left for the 'Cruel Stage' round. The three members of S.H.E were formed from here. Following the competition, the record company gave all seven contestants an audition. Selina Ren was the actual winner of this contest. She caught the judges' attention in the first round by singing Coco Lee's 'Before I Fall In Love' and entered the final round with no trouble with 'The Closest Stranger'. Due to her nervousness during the final round, Selina was called twice, and when she was announced the winner, she was doubtful because there were other contestants who did not get called on. However, all three future members of S.H.E were signed together under HIM International Music.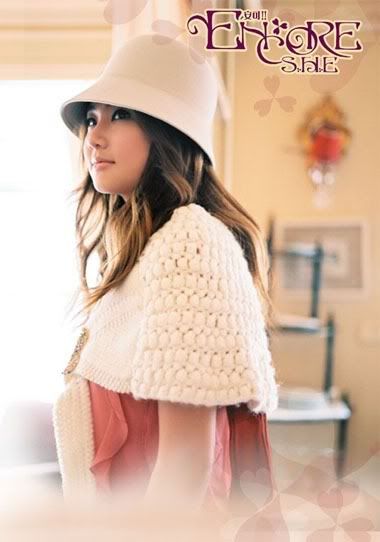 Extras Bio
She is (as of 2005) the only member of S.H.E to have a university degree, as her parents wanted her to have a good education.
In her childhood, she hated dogs; however, after being introduced to Hebe and Ella who both kept dogs, she started keeping her own dog as well. Her dog's name, Pinky, reflects her colour preference for pink. Her height is 163 cm and she weighs 45kg.
The name Selina was chosen by her company after taking a personality test; it represents "gentleness".